Thermal architecture and Belle Époque
The charm of Belle Epoque in the Massif du Sancy...
The charm of
the golden years
The thermalism has developed at the beginning of the 19th century, in the cities of La Bourboule, Le Mont-Dore and Saint-Nectaire, a very particular and eclectic architecture, with beautiful mansions, old luxury hotels, casinos, music pavilions, covered markets, train stations and of course thermal buildings, to welcome the clients who came to follow a course of treatment but also to have fun.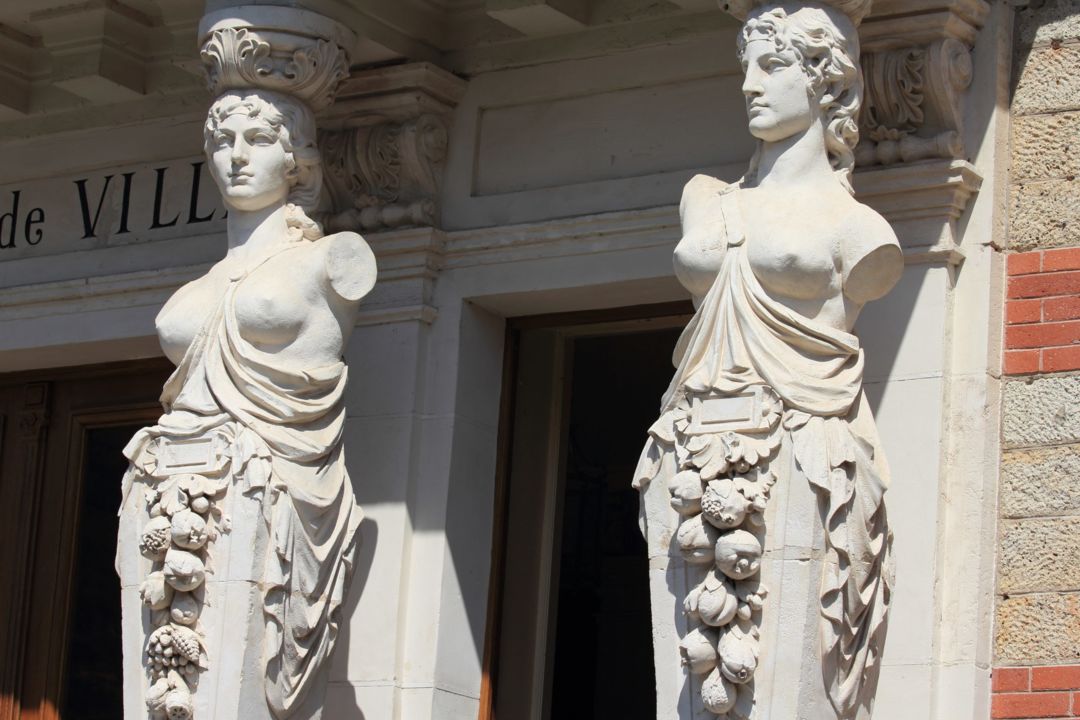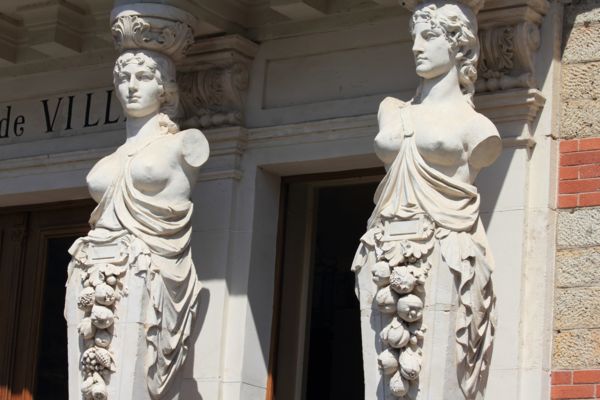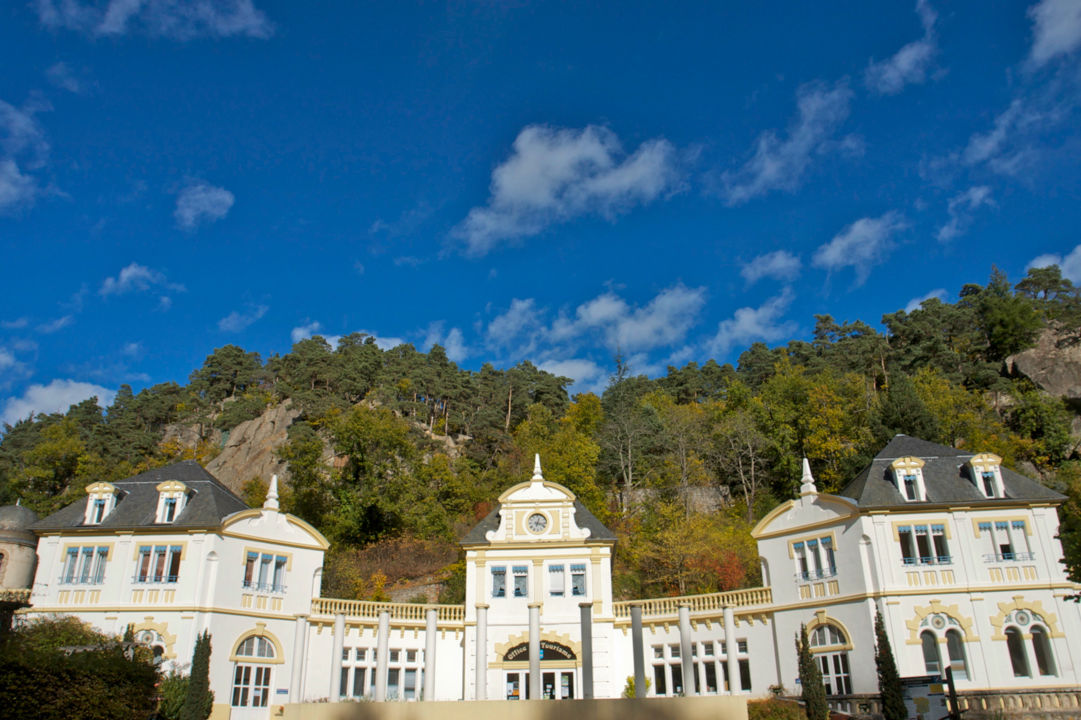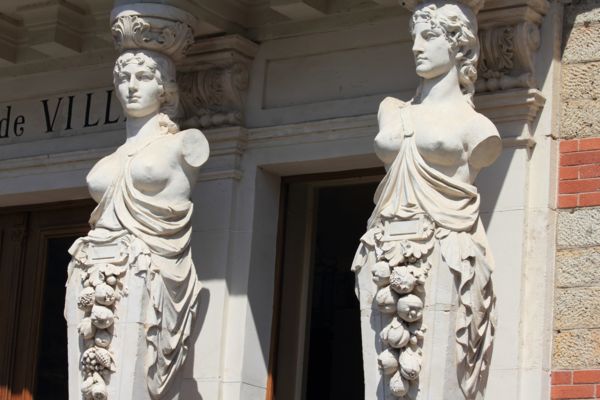 In La Bourboule, multiple buildings are offering
a Belle Époque architecture:
The façade of the old bakery Rozier (1922), covered with mosaics, and listed at the additional inventory of Historical Buildings
City Hall's caryatids, and the Italian Theatre
The Casino and the slot machines room, Art Deco style with stuccoes decorations, capital columns and pilasters
The Great Thermals with its Neo-Byzantine style built in 1872
Numerous old luxury hotels with Art Deco façades, neoclassic or baroque, turrets and watch-turret with a troubadour style
The music pavilion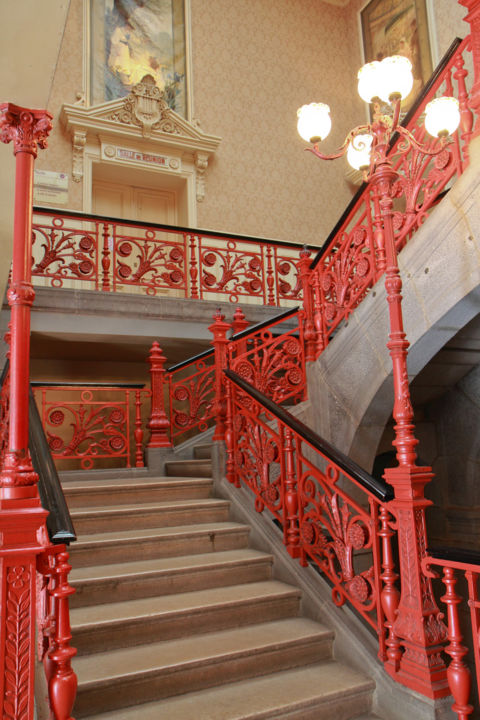 In Le Mont-Dore, the Thermals and the Funicular:
wonderful testimonies of the rich architecture!
Thermal Baths, listed as Historical Buildings, are a real architectural wonder of the Neo-Byzantine style. Framework a la Gustave Eiffel, painted ceilings, columns, domes, marble, mosaics…
The Funicular built in 1898, embody the charm of Belle Époque. This small train, real cable railway, climbs over the valley side at a 1m (3.3ft)/second speed. This is the oldest French electric funicular. At the upper train station, in the machine room, you can see big star wheels like the movie Modern Times of Charlie Chaplin.
Numerous hotels, beautiful mansions, and old luxury hotels are offering you wonderful decorated facades.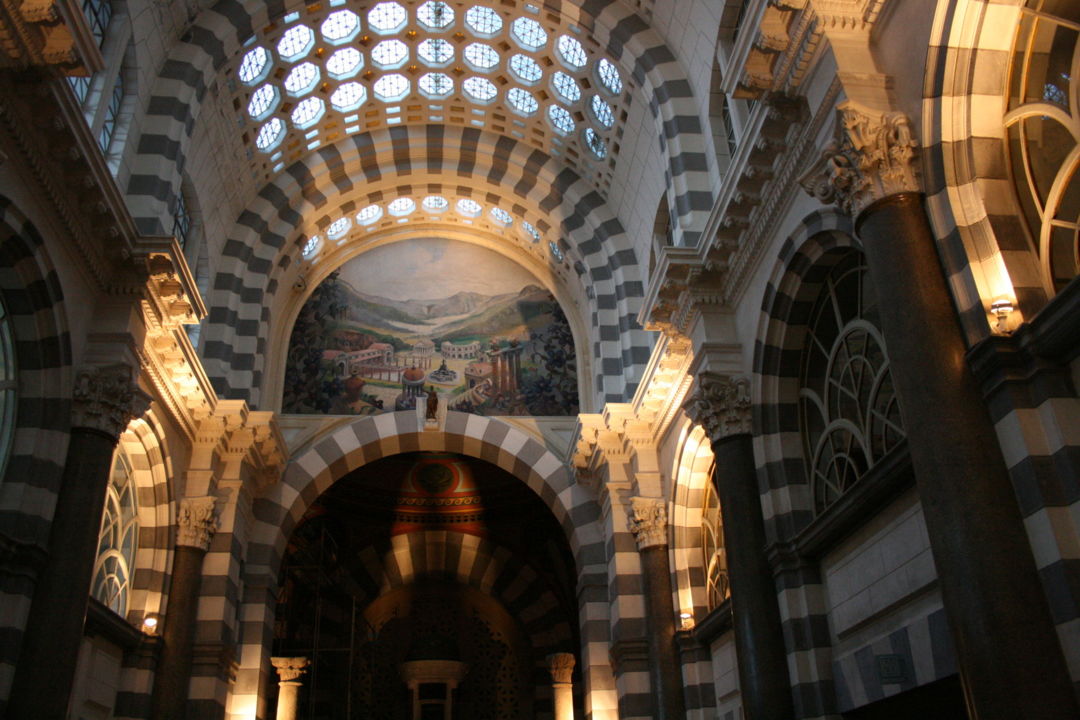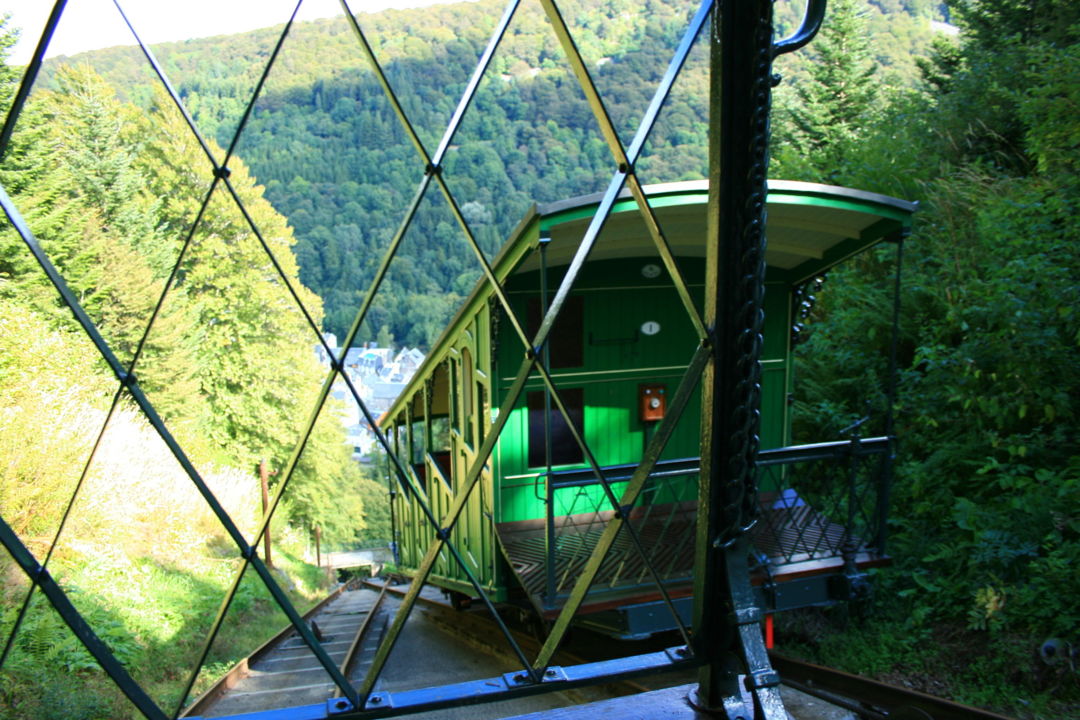 In Saint-Nectaire, the Great Thermals and the Belle Époque mansions are
a real invite to time travel:
Great Thermals (actual Tourist Office) with a neo-renaissance style overhang the lower Saint-Nectaire. The three pavilions are forming a semicircle welcoming a small park and a rotunda sheltering thermal springs.
Roman Baths (actual Mercure Hotel) was the oldest thermal establishment of Saint-Nectaire. Beautiful mosaics in the entrance hall and architecture of the 19Th century.
Mont Cornadore Baths in the upper Saint-Nectaire. Listed as Historical Buildings since 2011.
The Russe Mansion near the Great Thermals. Built in 1890 to welcome the Prince of Orloff, this mansion has got a very particular architecture and orient style.