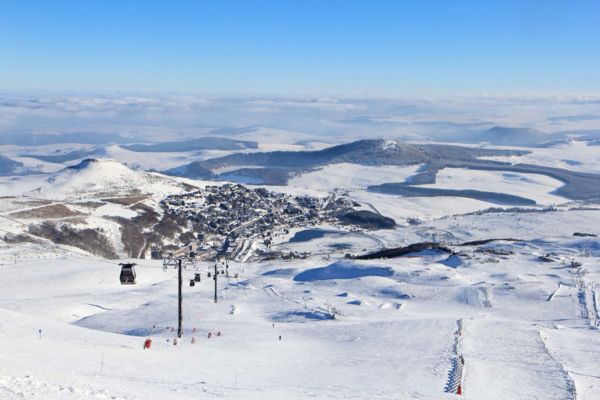 Super-Besse ski and winter sports resort
On the southern slopes of the Sancy, the sun floods the Super-Besse resort  all day long.
From 1350 m to 1850 m, Super-Besse offers slopes for all levels and a night skiing area.
Labelled Famille Plus, Super-Besse is a family resort, ideal for learning to ski and enjoying the mountains in winter.
Super-Besse
ski area
The Super-Besse resort is located on the southern slopes of the Sancy between 1350 and 1850 m altitude. It offers:
5 green slopes, 9 blue, 8 red, 4 black
1 cable car capable of carrying 20 people (rate: 3000 people/hour), 5 chairlifts, 12 ski lifts, 2 moving and covered walkways.
70% of the skiing area equipped with snow guns
1 alternative 'sliding sports' area with a freepark, snowboard cross, freestyle-jump (crash mat for ski or snowboard jumping) -
1 speed skiing slope - 1 slalom course open to the public - 1 piste ludique
1 snow games area L'enclos de Tibou
1 free access sledging stadium and 1 paying sledging stadium with covered conveyor belt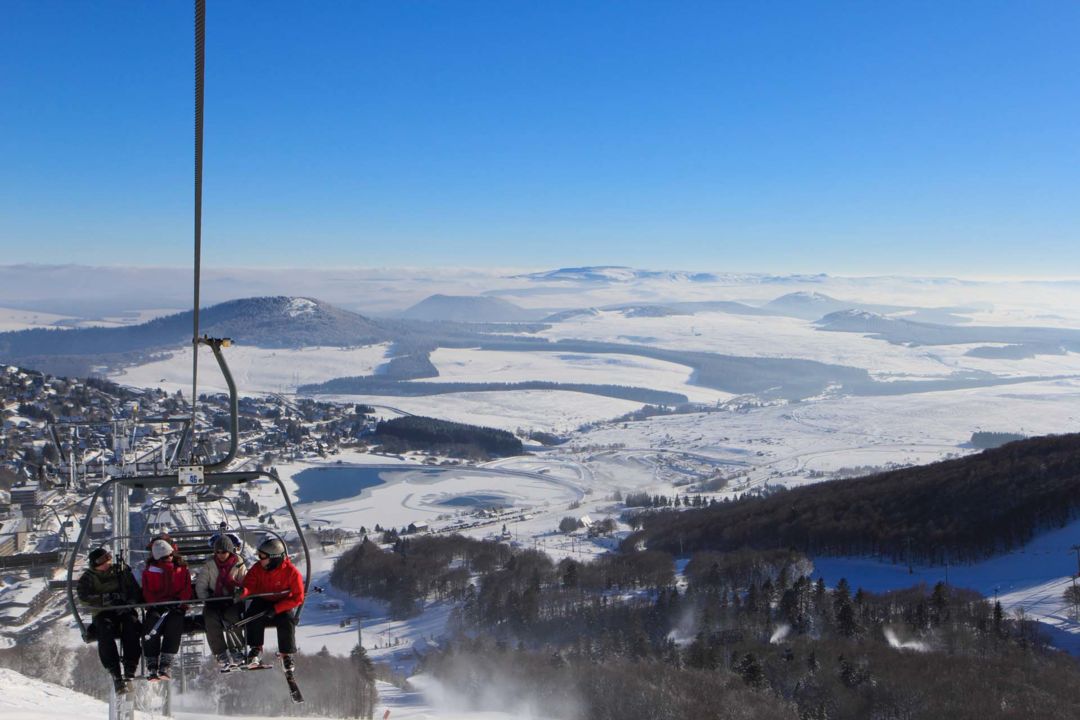 What is the opening period for
the Super Besse resort ?
The Super Besse ski resort opens every day from the end of December until early April, depending on snow cover. Ski patrollers are on hand every day from 9am to 5pm.
Webcams
Check out real-time weather conditions and snow cover in the resort of Super-Besse.
See the Super-Besse webcams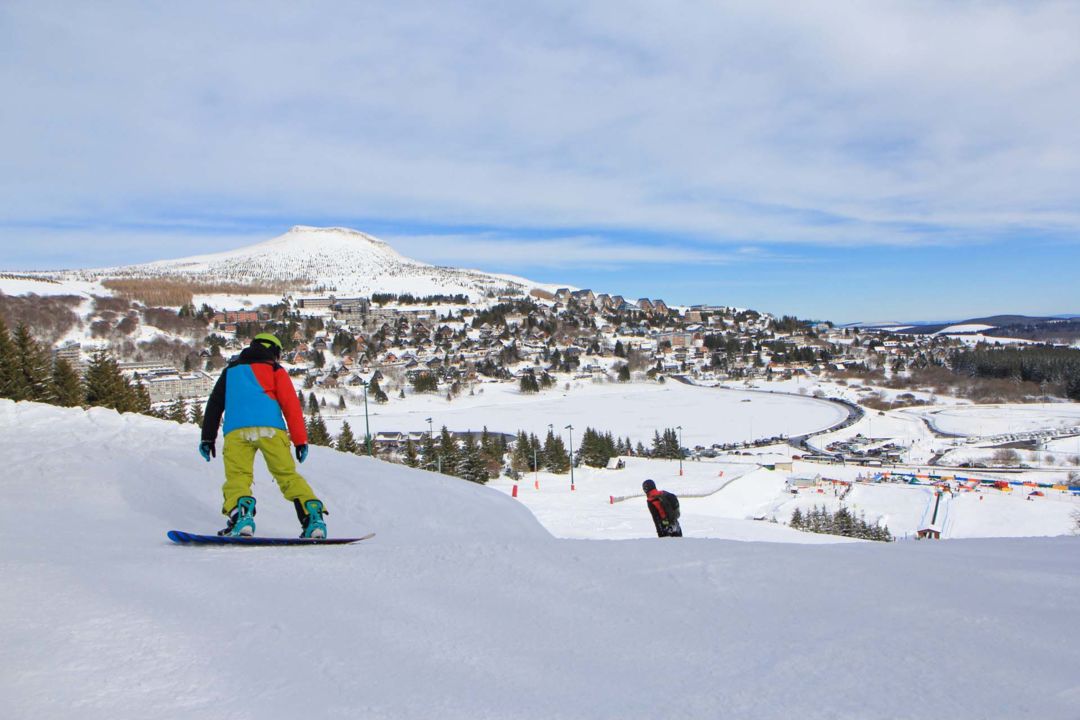 Night-time skiing
During nighttime, 12 slopes are lighting up to taste the particular atmosphere of night skiing : 5 green slopes, 5 red slopes, 2 black slopes.
Practical
Night skiing from Christmas vacations onwards: from 5:00 pm to 8:00 pm, every day except Friday, during school vacations and every Saturday outside school vacations.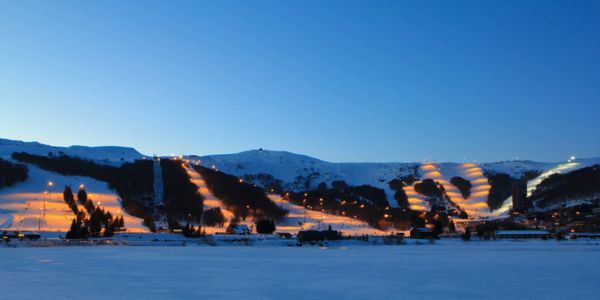 Super-Besse,
Super-fun
A whole variety of pleasures! A host of winter activities await you in Super Besse.
For an adrenalin hit, take a ride on the Fantasy Luge, a 2.5km descent with a 300-metre elevation drop. You won't be disappointed!
Or you can fly down the mountain instead, on the Fantasticable zipwire.
Super-Besse,
a children's paradise
When you bring the family to Super Besse, the kids are on cloud nine! From the age of 2 years, children can have fun in the safety of the Tibou Enclosure where the play features are made of foam.
2 secured areas are set aside for sledging in the Super Besse Madalet sector, including one with a sheltered magic carpet lift.
Surprise the children by taking them to meet the sled dogs.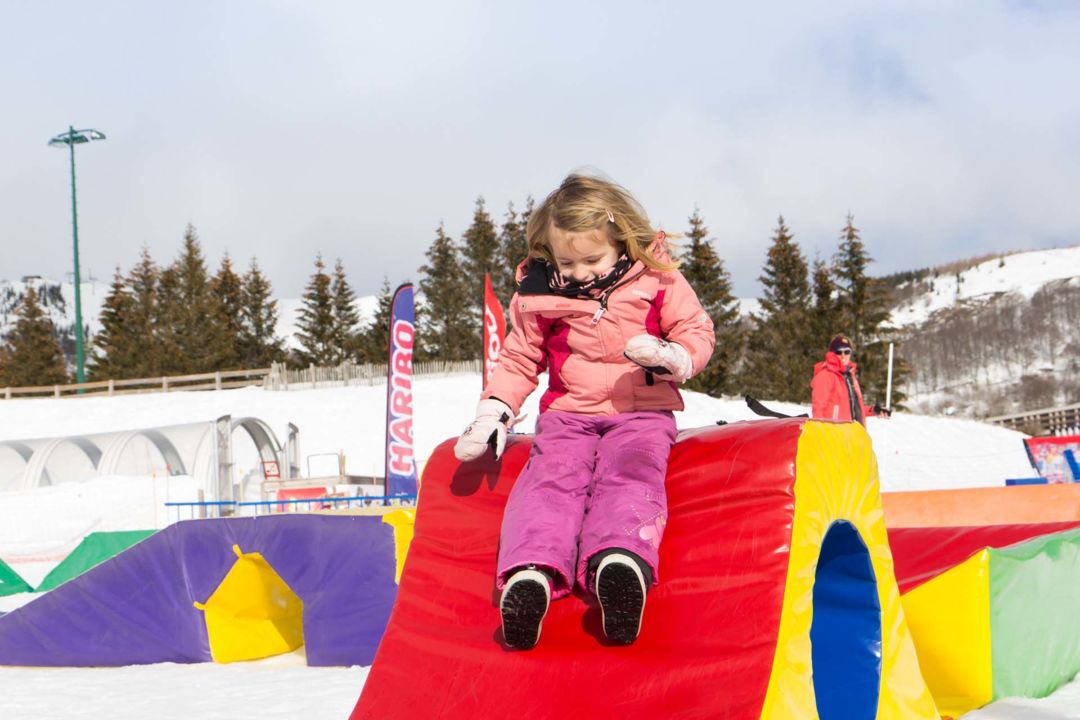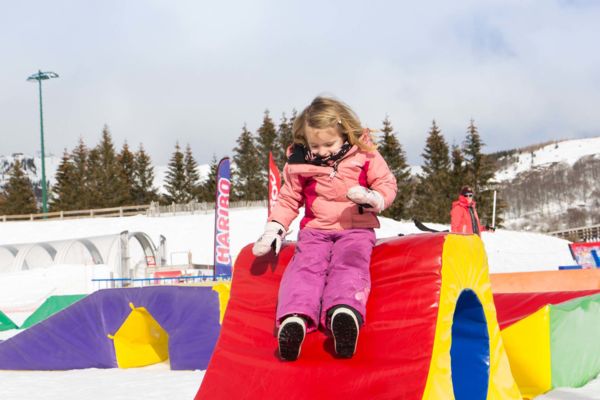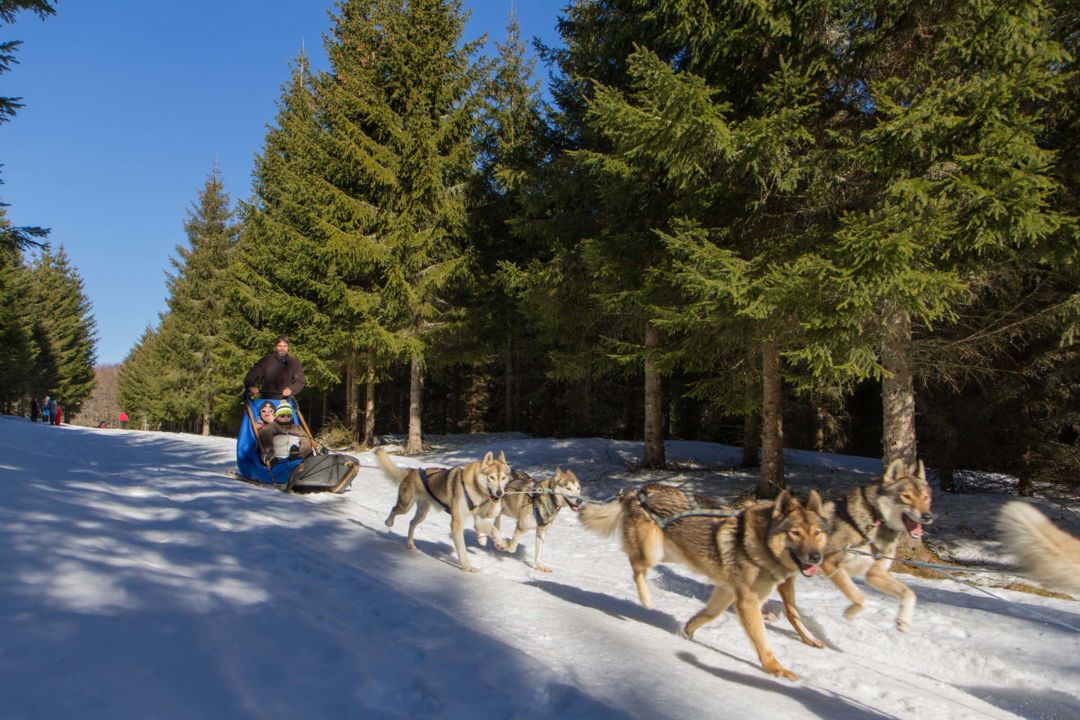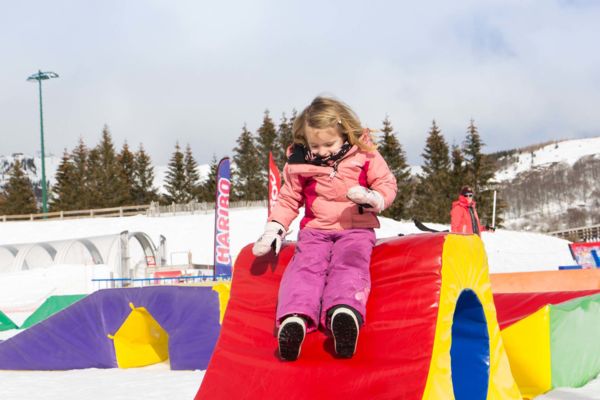 Besse and Super-Besse
Nordic area
For a more contemplative experience, take to the cross-country skiing or snowshoeing trails of the Super Besse Madalet sector in the heart of the resort, facing Hermines lake, or the Besse-Pertuyzat sector just a few kilometres away.