A successful hike is one that's been well-prepared!
Before grabbing your trainers and heading for the nearest mountain pass, follow this practical advice for a well-prepared hike in Sancy.
Hiking tips for peace of mind
peace of mind
Don't forget to:
Check the weather forecast before you leave.
Estimate the time it will take you, allowing for the distance and elevation range.
Make sure you have good walking shoes, warm clothes, a waterproof, a cap or sun hat, sun cream and sunglasses.
Take plenty of water and a snack.
Let somebody know where you're going or take a mobile phone with you in case you need to call Search & Rescue.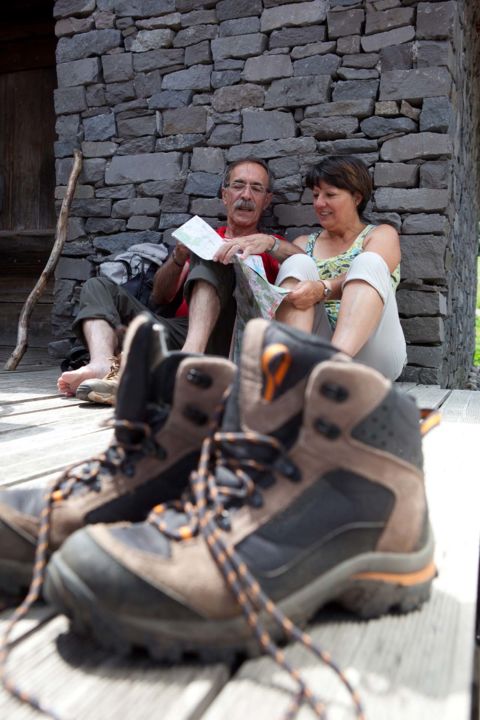 Pick and prepare
your route
When estimating the time it will take you, allow for the distance and elevation range. In the mountains we cover an average elevation gain of 300 to 350 metres an hour, or an elevation drop of 400 to 500 metres an hour. An elevation gain of 100 metres is roughly equivalent to walking for 1km in flat terrain.
When the guidebooks talk of "elevation gain" this refers to the gain in elevation accumulated over the whole itinerary. It gives an idea of the physical effort required. It is preferable to take with you a map with the route marked out.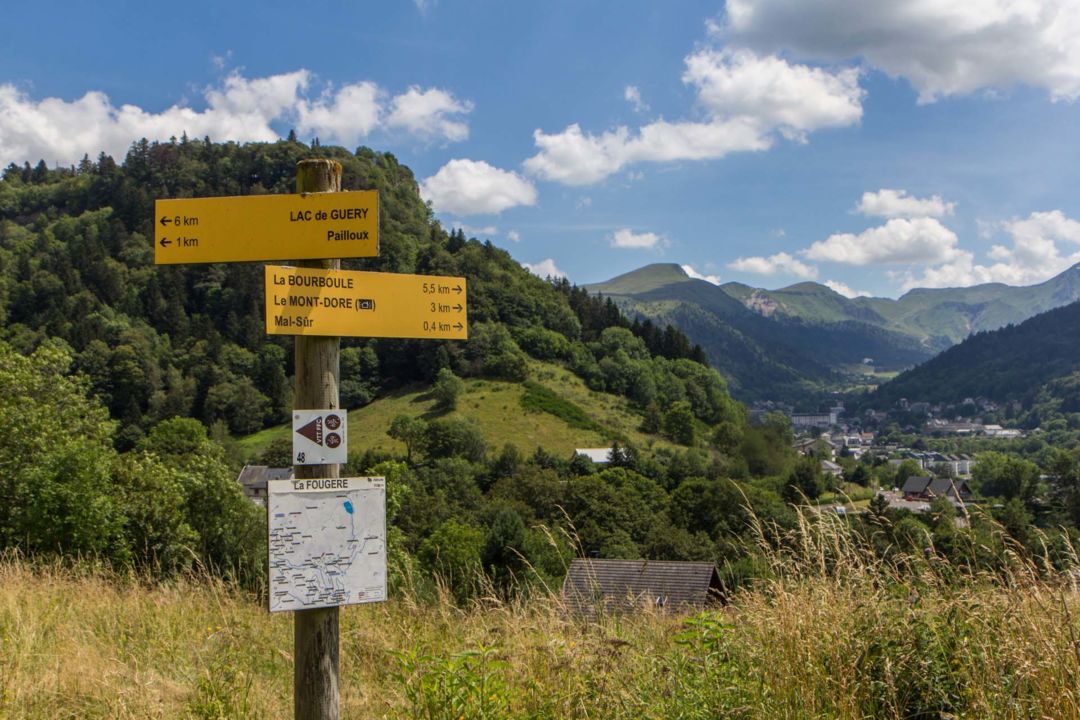 Hiking maps and
guidebooks
The Sancy Boutique has a selection of hiking maps and guidebooks that you'll find at the Sancy Tourist Offices or online.
Get organised with our hiking guidebooks and maps:
Massif du Sancy map 1:30,000 – Édition Chamina
IGN map 2432 ET – Massif du Sancy, PNR des Volcans d'Auvergne
Guide Chamina 22 balades exceptionnelles
Guide Chamina les Volcans d'Auvergne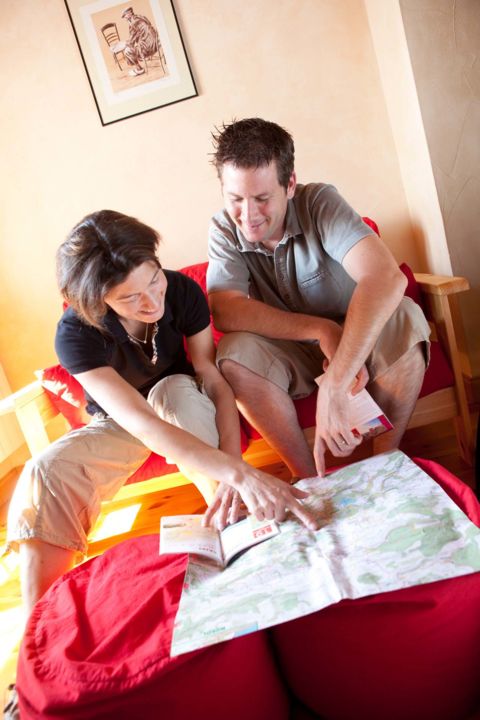 Meet the patou,
a livestock guardian dog
On your way across the summer pastures to Col de la Croix Saint-Robert or Banne d'Ordanche, you may come across a working dog watching over the herds of sheep that it is there to protect. This is a patou.
A few tips on how to react:
Walk around the herd, even if it means leaving the path.
If you have no choice but to walk through the herd, speak to the dog and show no signs of aggressiveness. Do not run, shout or raise your poles...
If you have your own dog with you, the rules require you to keep it on a lead in the mountain pastures. Walk around the herd with your dog behind you. Do not carry the dog in your arms.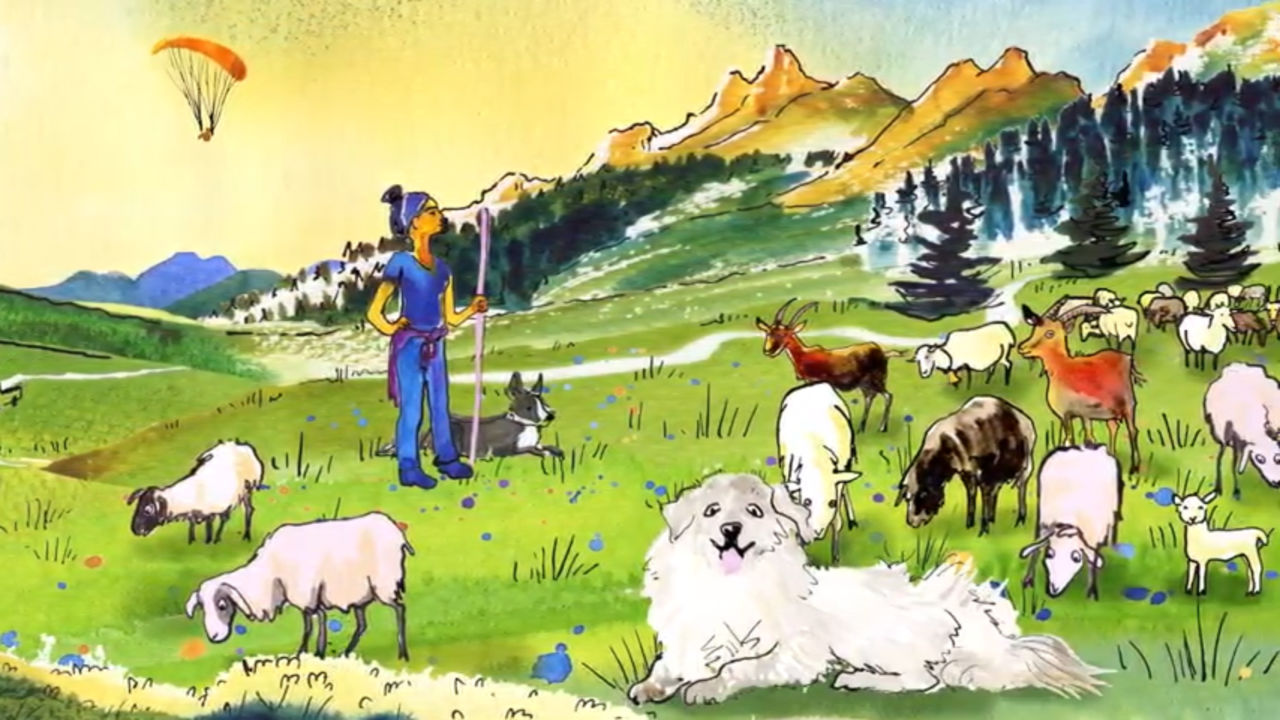 Adopt a code
of good practices
Stay on the waymarked trails.
Close gates behind you when passing through private property, and make a detour around any herds you come across.
Admire the wild flowers but do not pick them (many are rare and/or protected species).
Do not frighten grazing animals or wildlife.
Dispose of rubbish responsibly.
Keep your dog on lead. Please note that dogs are not allowed in the national nature reserves.
Dogs are prohibited on this itinerary that crosses a number of summer pastures.
Be mindful of nature. National Nature Reserves have their own specific rules that forbid mountain bikes and dogs, even kept on a lead.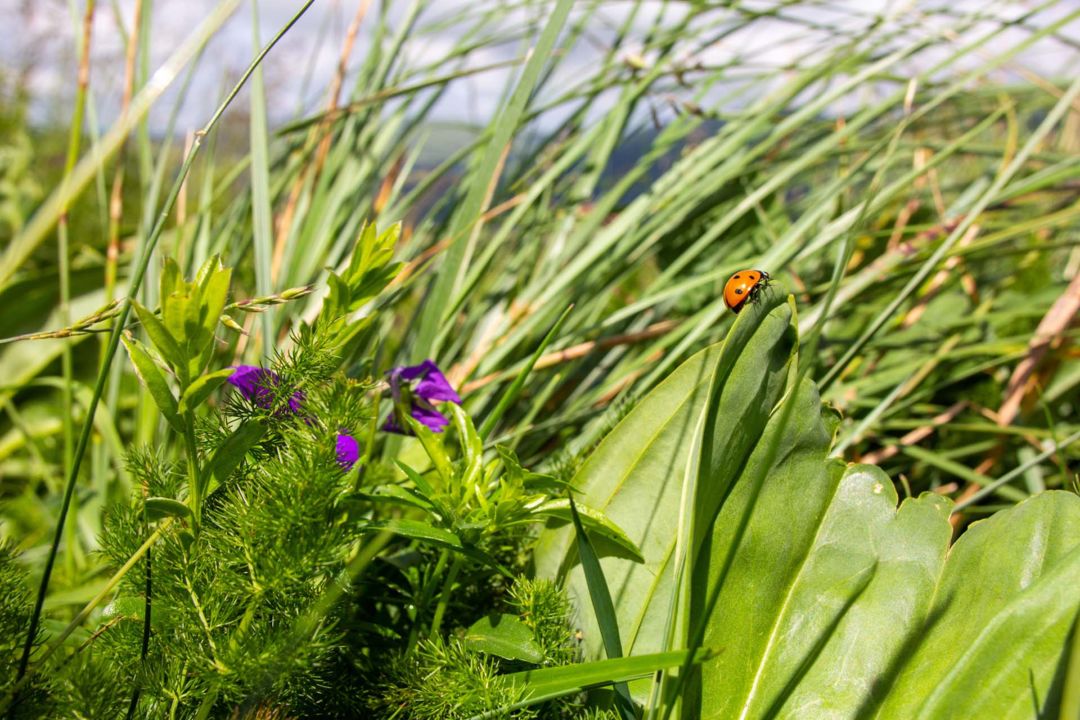 Useful phone numbers
Emergencies: 112
Fire brigade: 18
Emergency services: 15
Gendarmerie: 17
Emergency calls for the deaf, hard of hearing, aphasic and dysphasic: 114